http://www.onislam.net/english/news/asia-pacific/491245-hindu-dalit-families-embrace-islam.html
a group of Dalit families from the Bhagana village of Hisar district reverted to Islam at Jantar Mantar in New Delhi on Saturday, according to a local newspaper Hindustan Times.
"We don't feel like being part of Hinduism at all. The upper caste people (Jats) in our village have always treated us as if we are not human beings. So what is the point to stay in such religion?" Virendrar Bagoriya, Bhagana Kand Sangharesh Samiti president said.
Bagoriya confirmed that Maulvi Abdul Hanif from nearby Qutab Minar mosque performed the conversion formalities.
"We read kalma and offered namaz," Bagoriya said.
Leaders from the famous Dalit families have severally complaint of continuous discrimination among other tribes, also been Hindus has not helped the situation.
While talking to Hindustan Times over the phone from New Delhi, Dalit leaders alleged a feeling of alienation from the Hindu religion, the failure of district administration to attend to their concerns and indifferent attitude of successive state governments left them with no option than to seek refuge in Islam.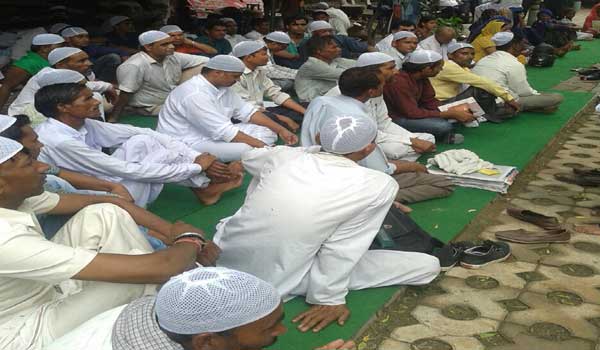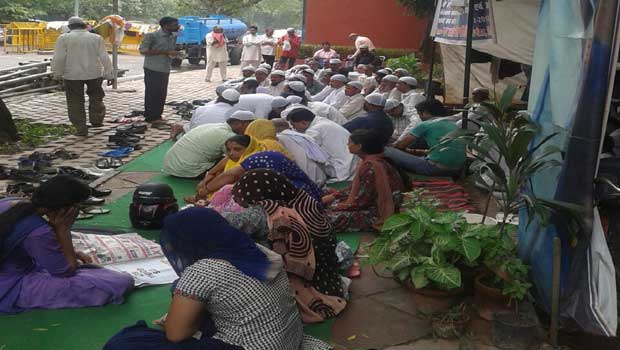 Another News
More than 800 Valmikis 'convert' to Islam in UP's Rampur to save homes from demolition (Apr 15, 2015 news)
http://timesofindia.indiatimes.com/...omes-from-demolition/articleshow/46926417.cms