Special highlight:
Ayam Percik is a popular local delicacy, especially in the east coast (Kelantan the Islamic City) of Peninsular Malaysia. It tastes rather sweet than spicy, with strong coconut milk smell. It is usually prepared by grilling chicken, parts or whole, over fire with intermittent sprinkling of the percik sauce on the chicken such that when the chicken gets cooked a pasty layer of sauce with distinct smoke flavour cover both sides of the chicken. Presently, this dish is only available at food stalls and restaurants around the country.
If you interested to visit Malaysia don't forget to tour around Kelantan the Islamic City, sure you'll find delicious Ayam Percik cooked by professional chef.
Ingredients:
5 Whole Chicken Legs
4 Tablespoons Cooking Oil
2 Teaspoons Tamarind Pulp (Known as Asam Jawa)
4 Lemon Grass/Cymbopogon,(bruised)
1 Cup Water
1 Cup Thick Coconut Milk (Can use powder or liquid-packed)
1 1/2 Tablespoons Sugar
Salt to Taste
Marinade:
1/2 Teaspoon Salt
1 Tablespoon Sugar
1 Teaspoon Chili Powder
1 Teaspoon Turmeric Powder
Spice Paste (Percik Sauce):
4 Candlenuts/Kemiri
6 Cloves Garlic
9 Dried Chillies, soaked in Hot Water
3 Red Chillies
2 cm (3/4 inch) Ginger
5 Shallots
Method:
1) Mix the marinade, combine with the chicken and set aside for 1 hour.
2) Chop the spice paste ingredients and blend finely.
3) Heat Oil in a frying-pan and fry the spice paste, tamarind and lemon grass for 5 minutes.
4) Add water and cook for another 3 minutes.
5) Put in Coconut Milk, sugar and salt and simmer over a medium fire for 5 minutes.
6) Barbecue the chicken over a low charcoal fire or under a grill, basting frequently with the gravy, until the chicken is cooked.
7) Serve the chicken with spice paste pour onto it.
Ingredient reference:
1) Tamarind Pulp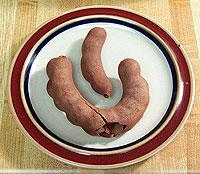 info:
http://en.wikipedia.org/wiki/Tamarind
2) Lemon Grass
info:
http://en.wikipedia.org/wiki/Cymbopogon
3) Coconut Milk
info:
http://en.wikipedia.org/wiki/Coconut_milk
4) Chili Powder
info:
http://en.wikipedia.org/wiki/Chili_powder
5) Turmeric Powder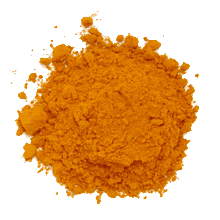 info:
http://en.wikipedia.org/wiki/Turmeric
6) Candlenut
info:
http://en.wikipedia.org/wiki/Candlenut