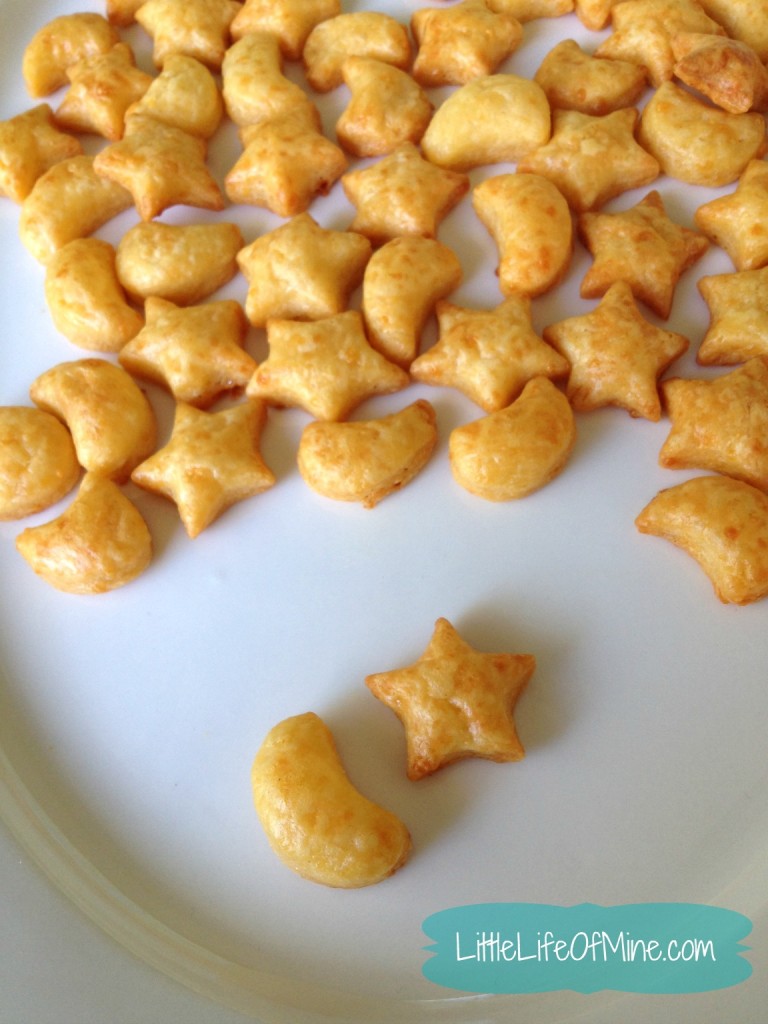 Ingredients:
■2 cups, sharp cheddar cheese, shredded
■4 tablespoons cold butter, cubed
■1 cup flour
■¾ teaspoons salt
■2 tablespoons cold water
Directions:
Pulse everything (except water) together in the food processor until the dough becomes crumbly.
Pulse in water, 1 tablespoon at a time.
Remove dough from the processor, wrap in plastic, and chill for 20 minutes.
Roll out the dough and cut into desired shapes. Place on a parchment paper or foil lined cookie sheet.
Bake at 350 degrees F/175C for about 15 minutes, or until crispy.
Allow to cool completely before storing in an airtight container.